Jaguar is known for creating impressive powertrains and modern designs, and the 2022 Jaguar XFis no exception. This excellent sports sedan has new style features and a plethora of great tech improvements, positioning itself as one of the most forward-thinking cars on the market. 
To learn more about the 2022 Jaguar XF, visit us at Jaguar Asheville.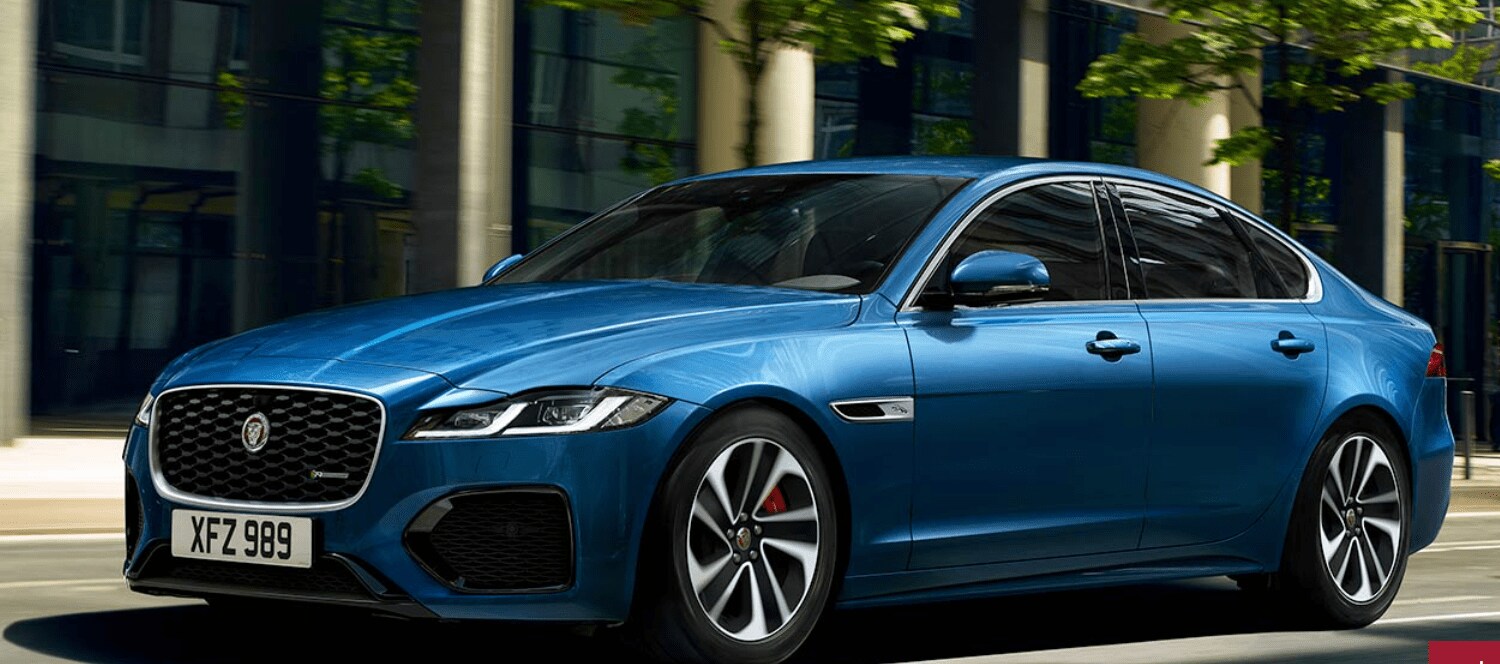 Blazing Performance
As usual, performance is a major focus for the 2022 Jaguar XF. To start, buyers have the option of either rear- or all-wheel drive. This sedan's lightweight chassis is supported by a 2.0L turbo four-cylinder engine that produces 247 hp and 269 lb-ft of torque. However, performance gets stronger with the all-wheel-drive version that pumps out 296 hp and 295 lb-ft of torque.   
This impressive engine is supported by a number of performance features including Torque Vectoring by Braking, which reduces understeer and increases maneuvering ability. The Dynamic Handling Pack improves your overall performance with a trunk lid spoiler, red brake calipers, and other quality Jaguar parts.  
Innovative Technology
Technology is another major focus for the 2022 Jaguar XF, made possible by the impressive 11.4-inch Pivi Pro touchscreen. This provides an impressive range of infotainment capabilities like DAB digital radio and an available self-learning navigation system that adapts to every drive. Wireless charging also comes standard on all models, allowing you to charge your phone by simply placing it on the center console.   
A number of technology packages are also available, including the Wi-Fi Enabled with Data Plan that lets you access various streaming services on the go. A ClearSight® Interior Rearview Mirror is also available, allowing you to get a live video feed of what's behind you.  

Visit Jaguar Asheville Today!
To see all of the excellent options available with the 2022 Jaguar XF and to receive Jaguar leaseassistance, visit us today at Jaguar Asheville. Our Arden, NC Jaguar dealershipoffers a number of amenities, and our factory-trained technicians are ready to assist you with any car problems you may have after you're a new owner. Visit us today or schedule an appointment online!